Oil Change Service in Bohemia, NY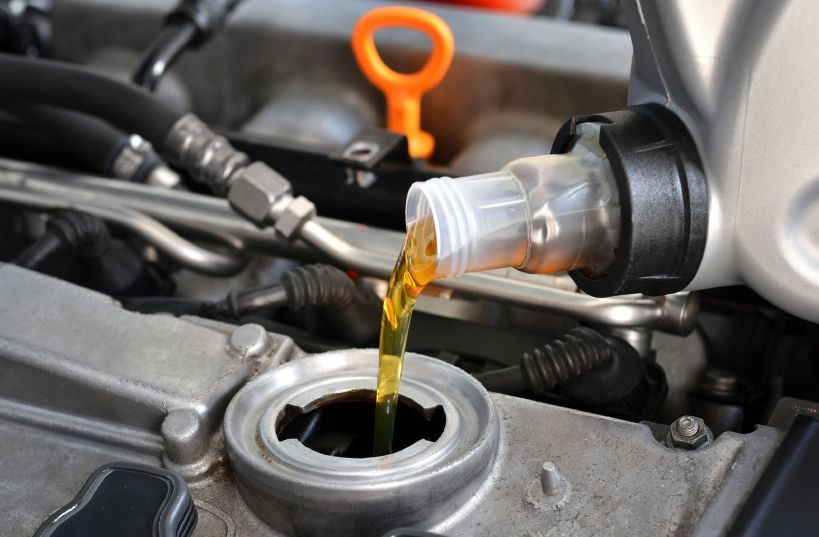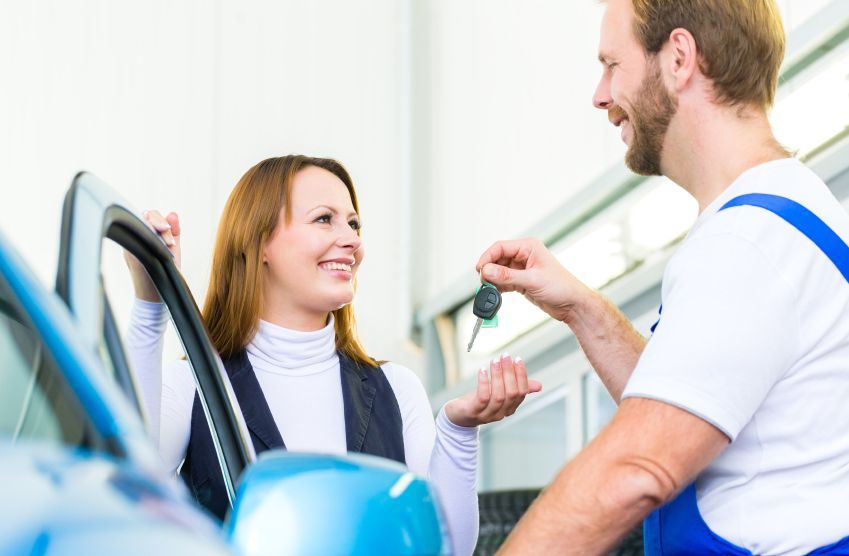 Service Hours
​631-354-4230
| | |
| --- | --- |
| Monday | 7:30 am - 8:00 pm |
| Tuesday | 7:30 am - 5:30 pm |
| Wednesday | 7:30 am - 5:30 pm |
| Thursday | 7:30 am - 5:30 pm |
| Friday | 7:30 am - 5:30 pm |
| Saturday | 7:30 am - 5:00 pm |
| Sunday | Closed |
When was your last oil change service? Take a look to the left of your windshield and match the number written there to what's on your odometer – are you due for an appointment? If so, come to Generation Kia! Not only are we nearby, located at 4825 Sunrise Highway in Bohemia, NY, but we also offer top-notch maintenances in our Service Department that will have you leaving here with a smile!
Oil changes are one of the primary responsibilities of vehicle ownership, and they should be done punctually. Oil is the lubricant your engine relies on to keep all of the metal pieces working cohesively without grinding or grating against one another. It does more than that, though, oil is a compound of chemicals that offers quite a few benefits. Typically, oil includes detergent, heat protectant, and a number of other additives and minerals to keep your engine clean to run at peak condition. Oil sweeps away grime and particles, byproducts from engine function, and runs it all through the filter to separate unwanted dirt from being re-circulated into your powerhouse.
Over time, though, oil grows thick and bogged down by the build-up it's constantly cleaning away, and the beneficial additives degrade. The oil becomes sludgy, which reduces its ability to lubricate all of the bits and pieces that create the mechanized work of art beneath your hood. Leaving your oil like this for too long results in decreased fuel efficiency, reduced performance, and can even lead to engine failure if your oil supply completely depletes to nothing. Luckily, we offer several easy ways to get an appointment, as well as a number of service specials to help you save cash with every appointment, too! You can fill out our Schedule Appointment form right here on our website, or give us a call at 631-354-4230 to speak with a service advisor.
Keep in mind that you can always lump a lot of your regular maintenances together – such as your oil change and tire rotation. They both typically need to be done around the five to six month mark, but always refer to your Owner's Manual about the best time frame for your vehicle. Then just take a seat in our waiting room, sip a cup of coffee, and let us take care of the rest!
At Generation Kia, we're dedicated to providing top-notch customer service in all departments of our dealership, and we're always here to assist. Take advantage of our Ask a Tech form if you have any questions at all about your oil change service in Bohemia, NY, and we hope to see you soon!
Testimonials
CARGURUS
August 17, 2017
Thank you!
CARS
August 17, 2017
Great experience buying our 2016 used Sorento.
CARS
August 17, 2017
GOOGLE
August 15, 2017
GOOGLE
August 14, 2017
GOOGLE
August 12, 2017
GOOGLE
August 11, 2017
GOOGLE
August 10, 2017
Great
CARS
August 7, 2017
CARGURUS
August 5, 2017
customer
CARS
August 3, 2017
Excellent service
CARS
August 3, 2017
Generation Kia service is outstanding and hassle free
CARS
August 2, 2017
GOOGLE
August 1, 2017
"Smooth buying experience!"
DEALERRATER
August 1, 2017
"Generation Kia service is outstanding and hassle free"
DEALERRATER
August 1, 2017
GOOGLE
July 30, 2017
Read More